This is a BIG weekend for us, it's Memorial weekend and our 12th anniversary! Our dealers have gone above and beyond by bringing in patriotic items with their booths showcasing so many neat items! And to celebrate our anniversary, there are sales throughout the store! Be sure to drop in this weekend – we've brought in snacks, having a drawing for store gift certificates and more! Thanks to you, our loyal friends and customers, we've loved every minute serving Conroe and the surrounding area!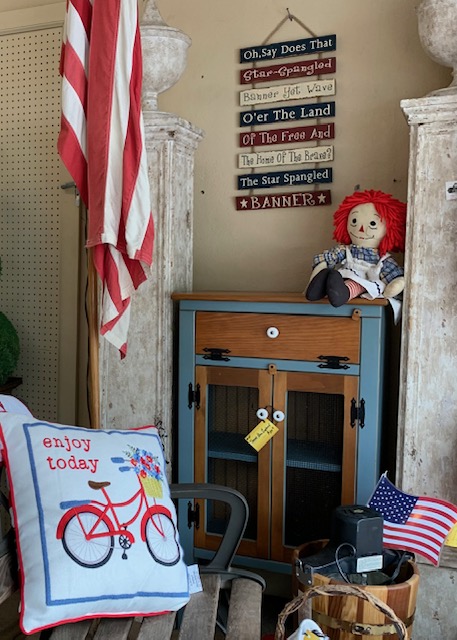 Mimi's On Main…old, new and vintage too! Your hometown, downtown favorite shop!
Visit our other sites for even more items!