Tonight is Conroe's official start of the Christmas season! Each year the season begins with the lighting of a gigantic Christmas Tree! This is a fun, fun event for all! And to help celebrate, Mimi's will have extended hours – till 8:30pm! AND even more fun, SANTA will be at Mimi's! He's heard all about Mimi's and wanted to be a part too, so he'll be IN THE STORE from 6:30pm-8:30pm! Bring a camera, it's a great time to snap those traditional Santa photos…and it's FREE! Drop in and see us (and the shopping is THE best!) we'll be here with our bells on!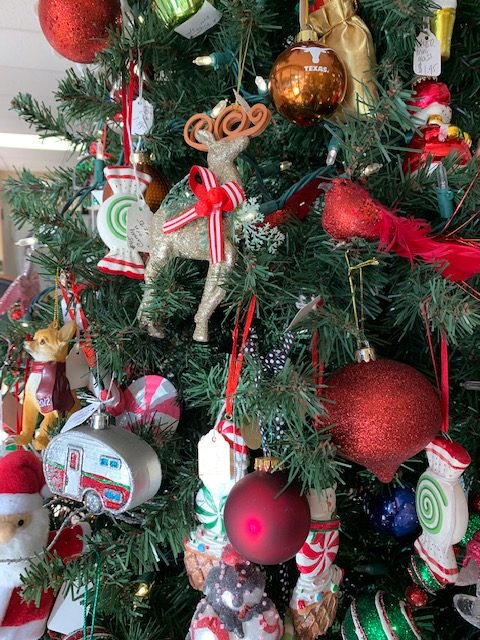 Mimi's On Main…old, new and vintage too! Your hometown, downtown favorite shop! Santa loves it here too!
Follow along on Facebook and Instagram for more photos and updates!